Dental Implants- The best solution.
A dental implant is an artificial substitute of the natural tooth root. Titanium is a bone fixation to replace one or more missing teeth. Millions of people worldwide are already enjoying the benefits of these implants.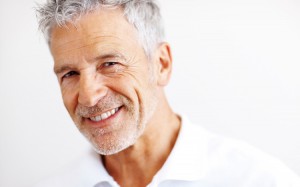 Who can benefit from dental implants?
Dental implant are indicated for those who have lost one or more teeth. One must consider the patient's overall health in addition to good bone quality and quantity. The only restriction to this option would be the lack of bone or other clinical circumstance that would preclude implant placement.
Each patient should undergo a thorough clinical diagnosis before undergoing the treatment. A series of diagnostic tests will be requested by your doctor before proceeding with this treatment.
What is your role? What role does the dental implant play?
The aim of implants is not only to restore functionality, but also aesthetic appearance, both of which play a key role in our patients' comfort and self-esteem.
The end result is flawless and completely natural.
You will feel more secure and confident, you will be able to laugh again and forget all your worries with the perfect mouth of your youth. You will be able to chew and enjoy food without the fear that comes with removable dentures that move or fall out of place. Your speech and pronunciation will also be improved with the restoration of missing teeth, whilst reuniting you with the pleasure of smiling.
Following the instructions and periodic reviews of your dentist, the durability of the implants is the same as your natural teeth. Teeth implants will seem like your own. The objective of implants is not only to regain functionality; aesthetics play a major role in one's comfort and self-esteem. The results will amaze you.
Is the implant placement painful?
Pain does not exist in the preparation or implant placement. Any minor discomfort will be relieved by your doctor.
What care should I take after implant placement?
Follow regular care as if they were your natural teeth, following the recommendations of your doctor.
Our team of specialists in periodontics and dental hygienists offer the best advice on care of your teeth and habits to follow and avoid to eliminate any risk of oral infection.